These are 7 Trends When Building a Home in Florida, and how to incorporate them…
Florida is a state of many identities, from the vacation capital of the nation, to a gorgeous area full of southern charm and incredible wildlife, even to being a great state to start a family: so building a home here has to fit in with these identities. Not only should you try to create a space where locals will feel at home, but it also needs to be able to handle the weather this area has.
1. Water Drainage and Protection Outside and Inside
Although most of the properties in Florida aren't beachfront, this state is full of rivers, lakes, and shores that all offer a lot of flood risk. Monroe County alone is expecting almost a fifth of its acreage to flood by 2050! Flooding is something that's terrifying and destructive, yet avoidable to a degree depending on where you live.
To help protect your property in Florida, it's vital to consider putting in in-ground drainage for your home's exterior. This is a step that only takes an afternoon but can leave your yard far less likely to flood.
2. An Exterior That's Eye Catching and Protective
Florida is about putting on a show! Especially if you're in the Miami or Orlando areas, so it's important your home can do the same! To make the exterior of your property as gorgeous as possible, consider whether you want to go with a classic look like EIFS stucco, or you'd rather go with something more traditional like brick.
Both of these materials are as sturdy as possible, and leave you with a stunning result. You can also go for a more classic look with a fabric more similar to manufactured stone veneer, which is as beautiful as it is sturdy! These will protect your property against any weather the state could throw at it.
3. Comfortable HVAC System for All Weather
The weather in Florida is generally warm beyond anything else. Unfortunately, summers have been getting hotter and hotter, which has resulted in people needing more desperate measures to keep cool in this hot season.
When building the property, it's a good idea to look at how you build the HVAC system, and that it will cool as evenly as possible. Make sure that any filters are easy to get to so you'll be more likely to swap them as often as possible.
4. Textural Intrigue Throughout the Entire Property
Nobody wants a home that feels exactly the same throughout. In Florida one of the quickest ways to add visual intrigue is through an accent wall. You can go the traditional way, adding a single painted wall, or even using a patterned wallpaper, but this year shiplap has been making a huge splash.
To make a space stand out, use white shiplap to add visual difference to one of the walls. This nice texture, and attractive finish, will allow the entire room to feel more interesting, and give the eyes somewhere to rest.
5. A Roof That Can Handle Anything Thrown At It
Your roof is one of the most important parts of your property. In Florida you need storm and fire resistant roofing that looks good and can last as long as possible. One of the best options for this is slate. Not only is this material hardy and heat resistant, but it can last over fifty years when well maintained. This gives you the opportunity to have a roof that will be great for your property value even if you sell your home twenty years from now.
6. Reaching Out to Joe Does Solar
Green energy is a must! Electricity bills are higher than ever, and nobody wants to give up a huge portion of their paychecks to heating and cooling their property. Instead of that issue, consider upgrading some parts of your home to make them green. The fastest way to do this is to add solar to your home!
Joe Does Solar can handle every step of the solar panel installation process and can help your property stay keep cool at an affordable price. This is one of the hottest solar panel installation companies in the Orlando area so don't wait to reach out. He's certain to be busy.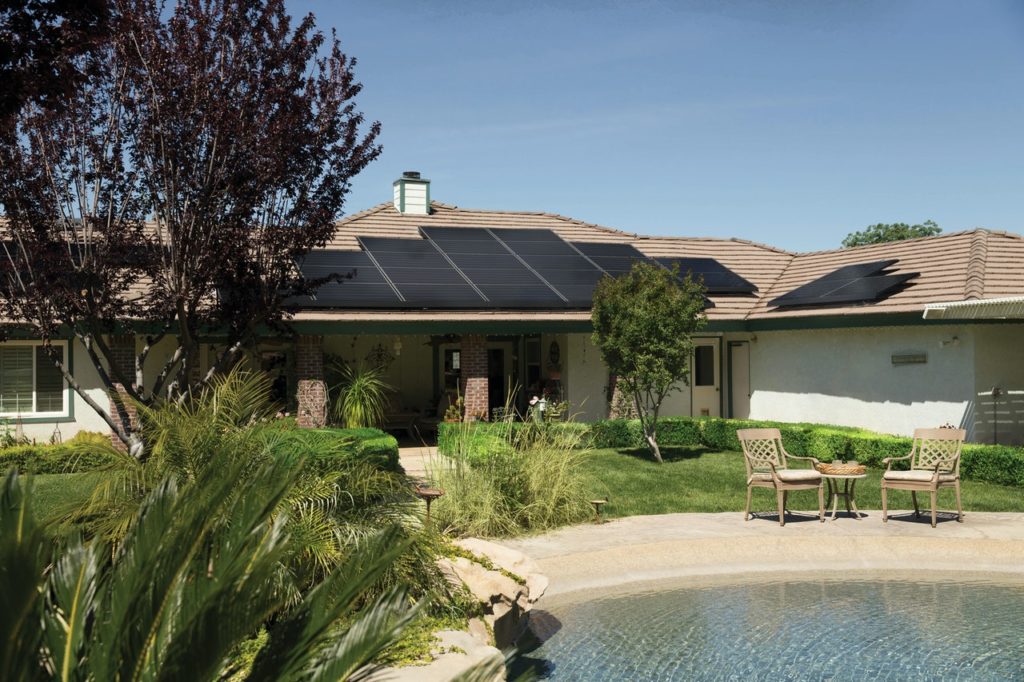 7. A Mudroom For Cleaning Up After a Day of Fun
If you or your family wants to lead an active lifestyle and enjoy all of the incredible nature that Florida has to offer, it's time to consider adding on a mud room! These rooms are built specifically for cleaning clothes and getting out of anything muddy or gross before you wander into the rest of the home.
These are incredible for families with children, or young people who want somewhere to clean off after going hiking or exploring the state. Although this isn't a big deal for everyone, in Florida a mudroom makes a huge difference.
Florida Knows What it Wants in a Home
Whether you're from coastal or inland Florida, this state knows what it wants and needs in a home. If you're building a home here, consider checking out some of these trends!
Barbara Taylor is a freelance writer that loves sharing her knowledge and studies on environmental sustainability and energy efficient living. She lives in her hometown of Houston, Texas where she enjoys spending time with her husband and gardening with her grandchildren. Barbara's work as a freelance writer can be found on Building Product Advisor, a new construction industry resource launching in Fall 2022.